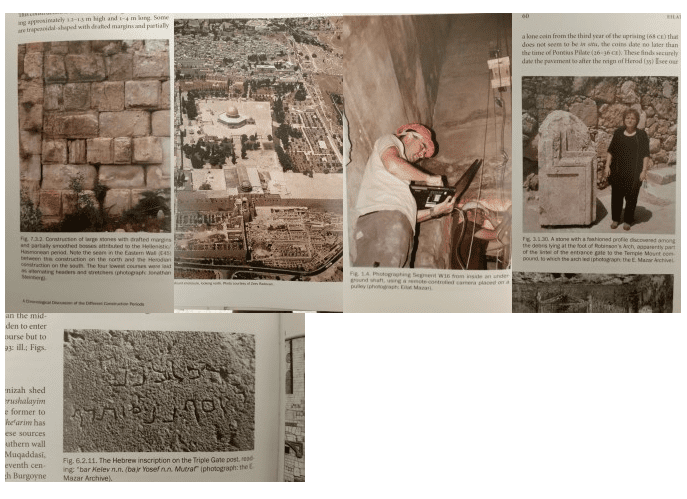 By Eilat Mazar
This new colorful, oversized two-volume work is not only unusual; it's extraordinary! It records every stone in the walls of Jerusalem's holiest site, the Temple Mount, and explains their significance – the gates, the arches, the secret passages, the sealed-up entrances, the underground tunnels and more. It documents the history of the site's construction – from the eastern wall in the First Temple Period to the renovations and additions to the south and east by Herod the Great in the Second Temple Period.
Volume II consists of large, colorful, remarkably detailed drawings and plans. This elegant, beautifully crafted boxed set is a perfect gift for that special someone with an interest in history or for your favorite school, church, synagogue or library.
Product Details
Cover: Hardcover
Publisher: Shoham Academic Research and Publication
Publication date: 2011
Bibliographic info: 320 pp.
Weight: 2.5 Kilogram
Language(s): English
Delivered from Israel.